Polymeris, a European reference for the polymer industry
Our Polymeris competitiveness cluster was created in December 2020 by the merger of Plastipolis and Elastopôle. With a network of 380 active members and an ecosystem of 65 partner organizations in research and training, it has become the only French competitiveness cluster dedicated to rubbers, plastics and composites.
At the heart of tomorrow's solutions, the Polymers sector must develop even more value-creating solutions to accelerate the development of growing markets and explore new ones, while providing solid support to support our companies in ecological changes and economic future - in particular to move towards a circular economy of the polymer industry.
The Polymeris project is fully in line with these challenges with a pole recognized as an innovation benchmark for the sector on French and European territory to work in favor of a transforming, dynamic and innovative industry. Since early 2020, it has been fully launched and materializes through a presence in 6 French regions with main establishments in Bellignat (01), Orléans (45) as well as in Charbonnières-les-Bains (69) as part of the Campus Région du digital Auvergne-Rhône-Alpes. On the other hand, the cluster has regional branches in Bordeaux (33), Dijon (21), Laval (53), Les Villettes (43), Nantes (44) and Vitry-sur-Seine 94). This regional anchoring is part of a national strategy and a European and international ambition.
With a network of 380 members and an ecosystem of 65 partner organizations in research, training, laboratories and industrial technical centres (CTI), POLYMERIS ensures its freedom of action thanks to 55% private funding and a logic of financing by project.
I would like to sincerely thank all our partners and funders who support the development of the cluster and all its projects, in particular those of companies and SMEs in our sector and in our Regions.
Our team and the pole's governance are at your disposal to support your innovation ideas, your development projects as well as all your expectations for the revitalization of our industry and its territories.
Thank you for the commitment of our members and our partners by our side,
Best regards,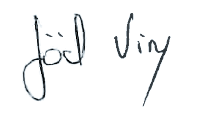 President of Polymeris
Honorary president
René REVAULT, the last President of Elastopôle before the merger.
The members of the board
BARBIER
Polymeris INDUSTRIAL College
Previous mandate Plastipolis office
Representative Serge VASSAL
Function: VP relations with the Plastics & Composites sector (including Polyvia)
RAIGI
Polymeris INDUSTRIAL College
Previous mandate Elastopôle office
Representative Olivier PERRIER
HUTCHINSON S.A.
Polymeris INDUSTRIAL College
Previous mandate Elastopole Office
Representative Catherine GRUET
Function: Secretary
MFP Michelin
Polymeris INDUSTRIAL College
Previous mandate Elastopôle Office
Representative Jean-Pierre QUESLEL
Function: VP relations with the Rubber sector (including CFCP)
ALTHEORA
Polymeris INDUSTRIAL College
Previous mandate CA Plastipolis
Representative Bénédicte DURAND
Function: VP communication
PRP Creation
Polymeris INDUSTRIAL College
Previous mandate Plastipolis office
Representative Joël VIRY
Function: President
Sacred
Polymeris INDUSTRIAL College
Previous mandate Elastopôle Office
Representative François CHANIOT
Function: Deputy Secretary (including link with the project labeling committee)
Solvay
Polymeris INDUSTRIAL College
Previous mandate Plastipolis office
Representative Sébastien LOMEL
Function: VP Research & Poles relationship
Polyvia
College Polymeris INSTITUTIONAL
Previous mandate CA Plastipolis
Representative Xavier CHASTEL
CEA
Polymeris College RESEARCH & TRAINING
Previous mandate CA Plastipolis
Representative Richard LAUCOURNET
Function: Assistant Treasurer
IPC
Polymeris College RESEARCH & TRAINING
Previous mandate Plastipolis office
Representative Luc UYTTERHAEGHE
Université Lyon 1
Polymeris College RESEARCH & TRAINING
Previous mandate Plastipolis office
Representative Javier OLAIZ
Function: Treasurer
Administrators
Scientific colleges & training
ALIMENTEC
CEA
CNRS
INSA LYON
UNIVERSITE de Franche-comté
UNIVERSITE LYON 1
UNIVERSITE d'Orléans
UNIVERSITE de Tours
Industrials
Addiplast
ALTHEORA
BARBIER
CLAYENS NP
EMAC
GEORGES PERNOUD Le Groupe
GROSFILLEX
HEXCEL Composites
HUTCHINSON S.A
INTEREP SAS
ITC ELASTOMERE
LE JOINT TECHNIQUE
MFP Michelin
PRP CREATION
RAIGI
SACRED
SAFIC ALCAN
SCHNEIDER ELECTRIC
SOLVAY
TORAY FILMS EUROPE
Other members

ALIAPUR
CCI FRANCE
Conseil régional auvergne-rhône-alpes
conseil régional centre-val de loire
CTTM
ETRMA
ELANOVA
ELANOVA EDUCATION
IPC
Polyvia
POLYVIA FORMATION
UCAPLAST
The scientific committee
BARBIER
Gérard PICHON / Jordane CHARBONNIER
CEA
Bertrand FILLON
CLAYENS NP
Jérémy GUIVARCH
CT-CPA
Patrice DOLE
CT-IPC
Gilles DENNLER
CTTM
Philippe DABO
ENSAM/PIMM
Emmanuel RICHAUD
HUTCHINSON
Jean-Pierre BRETAUDEAU / Marie-France FALZON
IFTH
Pascal RUMEAU
IMP ST ETIENNE
Yvan CHALAMET
INNO-INSIDE
Dominique MEILLASSOUX
ITC ELASTOMERES
Christophe BEAUVAIS
LABPLASTIC
David FAYOLLE
LRCCP
Patrick HEUILLET
MECELEC
Cédric BLANC-BRUDE
MICHELIN
Jean-Pierre QUESLEL
PIMM / CNAM PARIS
Alain GUINAULT
POLYVIA FORMATION
Laurent CAURET
RESCOLL
Magali CLAVE HENRI
SACRED
Patrick DUJON
SCHNEIDER ELECTRIC
Laurent TRIBUT
SIGMA CLERMONT - Pôle Matériaux HP
Haroutioun ASKANIAN
SISE
Arnaud LAGARDE
SOCAMONT
Olivier LAPLANCHE
SOLVAY
Pierre-Yves LAHARY
UNIVERSITÉ D'ORLÉANS
Lavinia BALAN
UNIVERSITÉ DE FRANCHE COMTE
Thierry BARRIERE
VEGEPOLYS
Claude JANIN
Inscription à notre newsletter
Fermer cette fenêtre