Deploy your projects in Europe and internationally
If you have an industrial project that you wish to develop, then take advantage of the cluster's support. This will enable you to raise funds, find the right partners, and make your skills and capabilities known by taking advantage of the Polymeris network and its many opportunities to gain visibility at both the national and European levels.
Your objectives - You wish to
Boost your cooperation
Find a partner
Exchange around specific topics
Develop your international opportunities
Boost your European ambition
Are you looking for a European call for projects to finance your project? Do you want to analyze the maturity of your innovation in front of European markets?
Polymeris lists the European Calls for Projects and the opportunities for its members. We regularly monitor the results of ongoing projects, but also the winning projects in order to better identify the themes already funded and the relevant partners. Polymeris represents its members in EU networks and national authorities to influence the presence of materials and industry in future calls for projects.
The Polymeris European network
Discover the different types of partners on which the cluster relies to develop your European ambition.
The associations
Monitor and identify projects and partners for collaborative projects on key topics for our industry: lightweighting of materials (ELCA), circular economy & recycling of polymers (ECP4), industry 4.0 (EIT Manufacturing) and influence the drafting of future European calls for projects.
Research centers
Link developments in laboratories and universities with the needs of industry.
Clusters
Work with other European clusters on the development of cluster services such as the creation of collaborative projects and internationalization strategies.
Join the Europe Club
Do you have a European ambition?
Do you want to be supported in setting up projects? Do you want to better understand how European calls for projects work? Do you want to be in touch with partners? Then, the Club Europe is for you! Join us!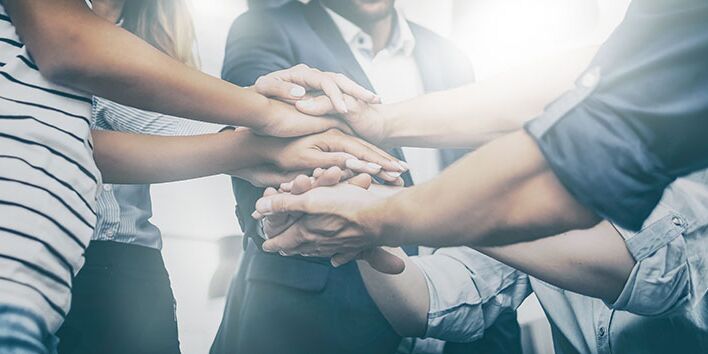 Find the best funding window
Are you looking for European funding?
Polymeris puts you in touch with partners and a coordinator. We accompany you from the reading of the calls for proposals, through the different funding opportunities (collaborative projects, voucher, cascade funding, ...) as well as the editing (proofreading and writing support) and the preparation to pitch.
Cascade funding
How does it work?
Cascade funding projects are an excellent opportunity to create a network between principals and SMEs on a European scale. These projects also allow SMEs to access European projects and funding through simplified and adapted applications.
Mainspring
The observation that "classic" collaborative projects funded by the framework program (Horizon 2020 and now Horizon Europe) are not necessarily adapted to all and can be too high a step to take.
Objective
To encourage the participation of small organizations (start-ups and SMEs) in European projects, by proposing smaller projects with fewer partners than the "classic" collaborative projects of the Framework Program.
Mechanism
Financial support to Third Parties (FSTP), otherwise known as 'Cascade Funding' - with delegation of funding allocation.
Step 1
Partners respond as a consortium to a Horizon Europe call and are funded in the form of a classical project (Research Action / Research and Innovation Action), but which mentions support to third parties among the project objectives.
Step 2
A portion of the budget is set aside for this third-party support at the proposal stage.
Step 3
This fraction is redistributed in new calls managed by the consortium itself.
Conquer the international market
Do you want to expand internationally and need to analyze potential opportunities? Do you want to participate in industry events abroad?
Every year, Polymeris organizes collective missions in target countries: technological opportunities, meeting players, market understanding... Exploratory missions are linked with partner clusters (inter-clustering) on key themes and markets: lightweight materials, bio-based materials, circular economy, industry 4.0. We offer support at trade shows via collective stands abroad and will ensure the representation of the industry and our members at key trade shows and events in Europe and internationally.
Join the International Club
Are you looking for a partner or a useful contact? Are you missing a skill?
Are you interested in B2B prospecting missions abroad? Do you wish to participate in meetings with foreign delegations in France? Do you want to be accompanied for market opportunity studies on a target zone? Do you want to participate in collective stands at trade shows abroad? Join the international club.
Key figures
12
EUROPEAN PROJECTS IN PROGRESS
9
INTERNATIONAL TRADE SHOWS IN 2023
7
COLLECTIVE MISSIONS IN 2023
They talk about us...
I appreciate the actions set up by the cluster and by Annabelle for the creation of partnerships, especially the search for synergies with European partners.
Marie-Cécile BARRAS, INSAValor

Inscription à notre newsletter
Fermer cette fenêtre