At the heart of your innovation
Competitiveness cluster for rubbers, plastics and composites
The + polymeris
Listening
to your needs
and a team at your side
A customized
and contextualized
service
In-depth knowledge
of the technologies
and markets of tomorrow
15 years of expertise
and experience
in supporting companies
My Polymeris
With the collaborative platform MyPolymeris:

Exchange between members, share content, follow only what interests you, ask your questions, gain visibility, find partners and (re)discover the clubs!
180
Projects labelled and financed
over the last 4 years for more than 177M€
68
Projects in progress
55 in R&D and 5 in industrialization
312
Industrialists members
35
European projects
including
Calendar of events
Find all our upcoming events by theme
Technical days
Fairs
International congresses
Collective missions
Webinars
Partners events
Cooperate to succeed 2023 - 2026
Currently there are no events.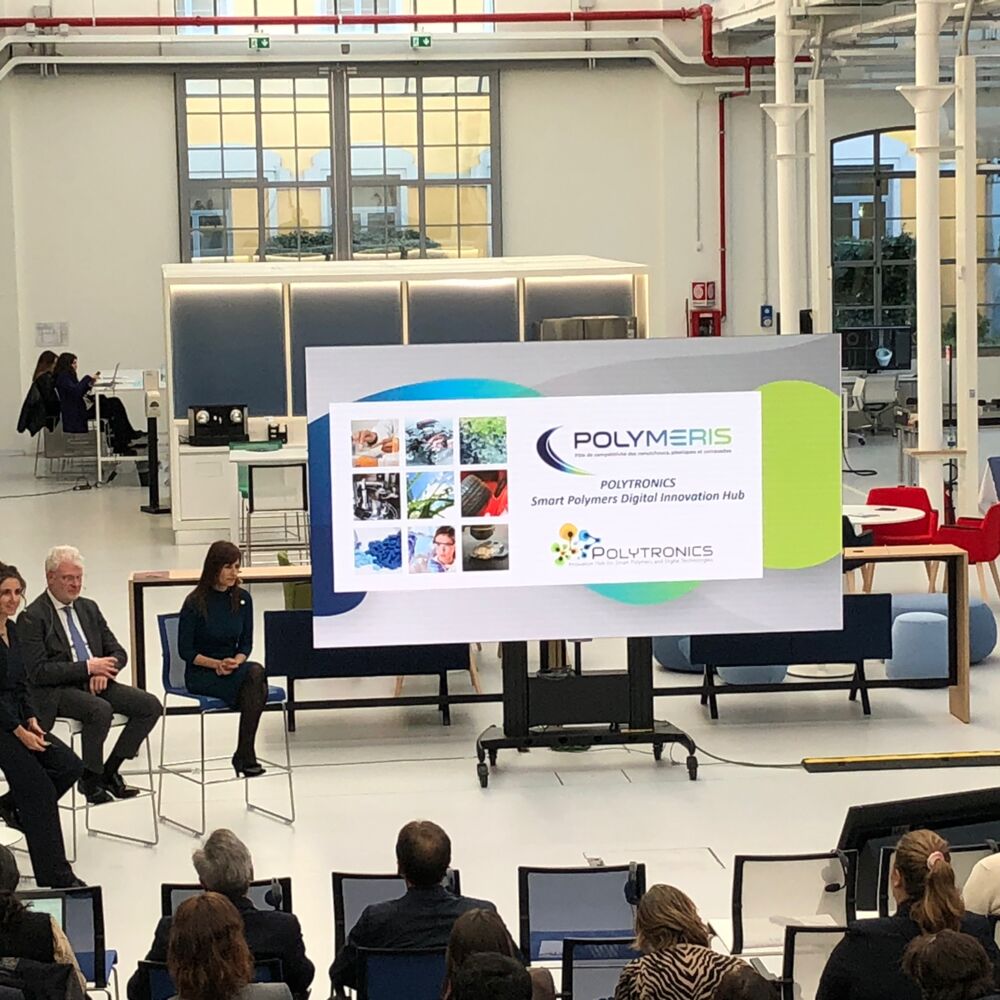 EDIH4Manu International Launch Conference
Polymeris participated on January 24, 2023 in the international launch conference of the EDIH4Manu network organized by MADE Competence Center Industry 4.0 in Milan. A network of 25 EDIHs (European Digital Innovation Hub) coordinated by MADE Competence Center i4.0, EDIH4Manu gathers EDIHs from the most competitive European regions and represents more than 30% of the value-added of European manufacturing industries.
Our financial support
They accompany us in our development and support us.
Our labels


Inscription à notre newsletter
Fermer cette fenêtre